we were close, so close, ever so close.
Wednesday, October 19, 2011
I guess that you can say my relationship with my boyfriend really began on a bench. I remember it as this amazing, crisp spring/summer day, the epitome of perfection, & this one boy I was great friends with & liked quite a lot was passing by my house. He called & asked to come over & I denied him at first but then gave in. We sat outside very close & talked & I remember electricity running through my veins for the first time being that close to him, alone. Even now, 7 years later, it is one of the biggest days in our relationship next to him asking me out.
So when I stumbled upon this on Wanelo, I just about died.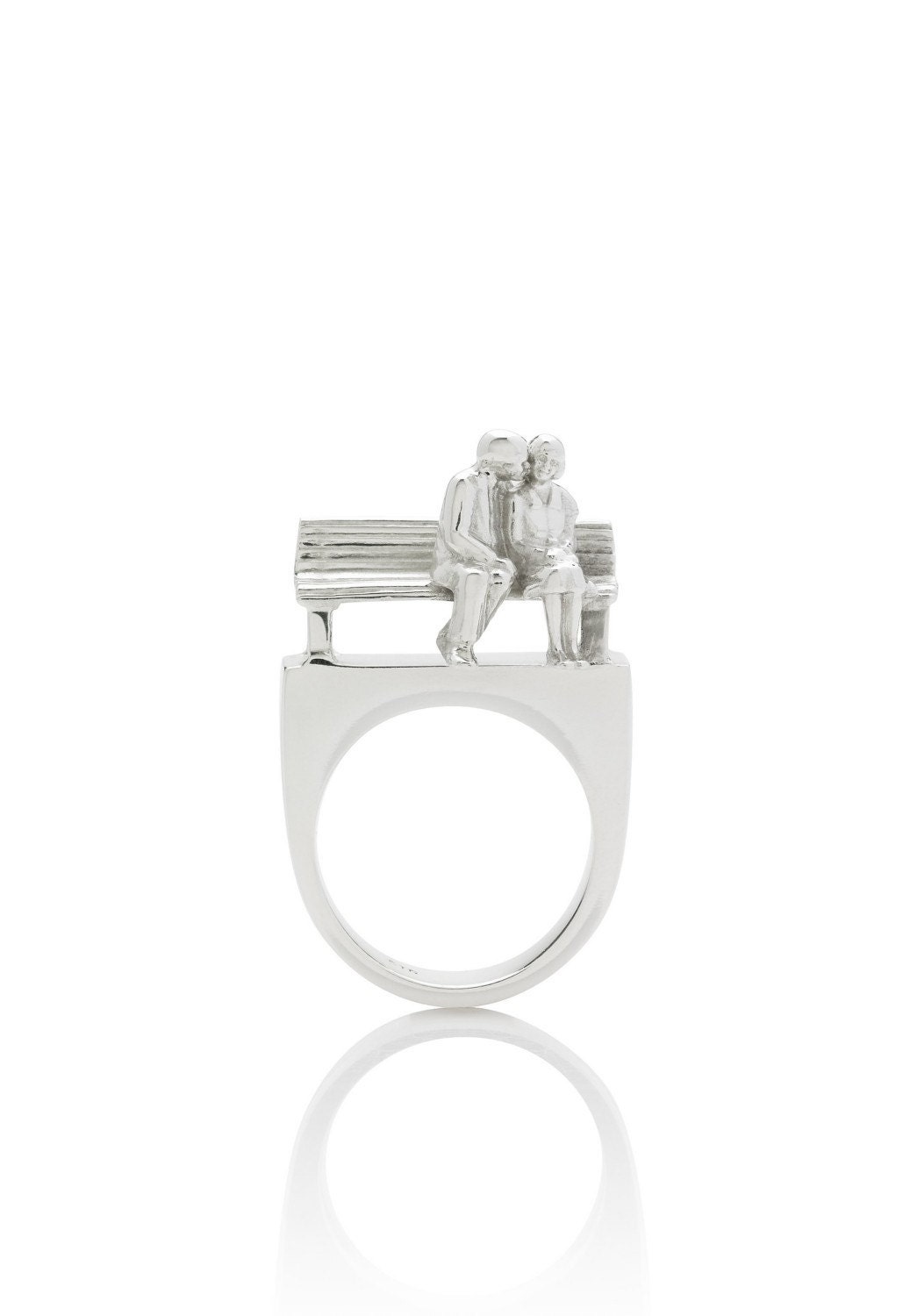 It's called the Park Bench Lovers ring & it is beyond adorable. Nothing like an adorable mini reminder of something from the past to put on your ring finger :)